CT Hops for Hope
Sun. Aug 30, 2015 12:00pm - 4:00pm EDT
$45.00 - $55.00
21 and Over
Get Tickets
Details
Comments
Event Stats
$45.00 - $55.00
21 and Over
Event Description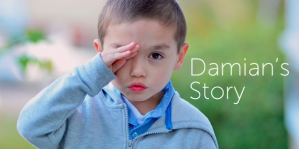 SOLD OUT!
THANK YOU FOR YOUR SUPPORT!
Tickets will NOT be available at the door on the day of the festival.
Please "LIKE" us on Facebook for updates on next year! https://www.facebook.com/CTHopsForHope

Great beer for a great cause? YES! Four craft beer loving friends wanted to support a fellow craft beer enthusiast, his family, and other families like his; the Connecticut Hops for Hope brewfest was born! 100% of the proceeds will benefit the 501(c)(3) non-profit Smith-Magenis Research Foundation, which was founded in 2010. Please take a minute and read about Steve (CTMQ), his son Damian (pictured above), and the family here.
Please visit the website for more information and a list of all the generous and wonderful breweries that will be pouring their awesome beer:

http://www.cthopsforhope.com/
Steve and his family didn't know about this brewfest in advance. We told them it was a done deal; fait accompli. Steve has been writing about, tasting, and promoting local beer way before the current craft beer explosion in CT. The organizers wanted to give back, and we hope that you do too.
Let's give those with SMS and their families hope for a better and brighter future.
This is not a HUGE, impenetrable beer festival. We are keeping it smaller and more intimate so attendees can spend some time chatting with the brewers and hanging with their fellow craft beer enthusiasts.
This event is rain or shine. The Quartette Club has a covered pavilion as well as indoor space. Food trucks will be onsite for food purchases, but Early Bird tickets include lunch, see below.
Early Bird - SOLD OUT: Arrive at noon. Includes lunch and a few special beers only available to Early Bird arrivals. Lunch will feature Smokin with Chris, Westbrook Lobster chowder, and Farm To Hearth bread. $55.00
General Admission: From 1-4pm, includes samples of all breweries. $45.00
Ticketing options: Please select Print At Home or Will Call. If you select Will Call, we will have your name on a list upon arrival. This event is 21+ ONLY. PLEASE BRING I.D. Even if you are 50 years of age and look 40, we will ask for I.D. Don't be insulted, it's a compliment. :) But also, insurance regulations require that we do so. Thanks for your cooperation.
UBER DISCOUNT CODE: We're thrilled to have partnered with Uber to provide new Uber users a free ride (up to $20) to or from CT Hops For Hope. We want everyone to have a safe and enjoyable day; leave the driving to Uber! Click here for more info.
TICKETS ARE NON-REFUNDABLE. This event is not suitable for children or pets.
Can't wait to see you on Sunday, August 30th while we're all drinking great beer for a great cause.
Join the Conversation
Follow the event with #CTHopsForHope